Online Reputation Management
What Is Online Reputation Management?
Online Reputation Management (ORM) is the practice of managing & maintaining the online public perception of your business and/or brand.
Effective ORM can help your business/brand:
✅ amplify consumer confidence
✅ improve customer retention & loyalty
✅ encourage repeat business & referrals
✅ builds authority in your industry
✅ increase sales & profits
Contact Us to discuss your company's Online Reputation Management needs & goals today!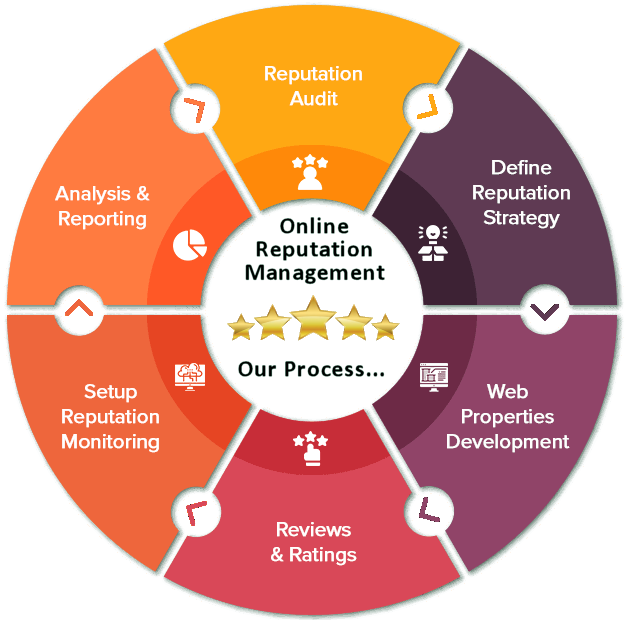 Why is Online Reputation Management important for your business?
Businesses either lose or gain customers/clients and sales, based on their Online Reputation!
FACT: 75% of consumers prefer to do business with companies with Positive Reviews.
FACT: 85% of consumers trust both positive or negative online reviews, as much as a personal recommendation.
FACT: 60% of consumers say they'd avoid doing business with a company/brand with an "untrustworthy" online reputation.
FACT: Over half of consumers report that they do online research before making a purchase decision.
FACT: 97% of consumers read company, product and service reviews before making a buying decision.
FACT: Consumers report telling up to 15 people about negative experiences, as opposed to telling 11 people about a positive experience.
CONCLUSION: Achieving & maintaining a first-class Online Reputation requires regular, routine monitoring, and appropriately deployed "proactive" and "reactive" strategies.

Be sure to Contact Us to schedule a FREE, no obligation discussion about your company's Online Reputation Management: