Meet Founder, Brad Dirks
When I began Cyberscape back in 1994, few businesses had websites. It was a time before Google, Amazon, and social media. E-commerce was yet to be invented, and the Internet was generally accessed through slow dialup connections.
I had a vision that businesses and organizations would want/need a website one day, so Cyberscape was born. I've always had a passion for working with people, and helping them grow their businesses. Almost 30 years later, I am still fortunate to get to work with so many amazing existing and new clients, every single day!!!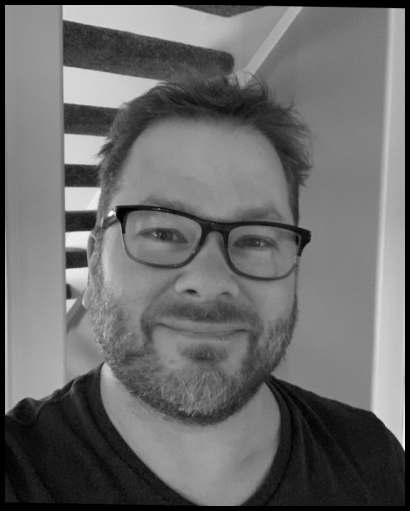 I'm extremely passionate about "supporting local", and working with small businesses, organizations and professionals! Cyberscape was built largely through referrals, so if you or someone you know owns or manages a business, I always welcome new referrals! I'd love to connect with you at your favourite local cafe, by phone, or over Zoom, to discuss your website and/or online marketing needs and goals. Feel free to Contact me, Request a Quote, or Schedule a Call anytime that works best for you!!!
When I'm not working with my valued clients at Cyberscape, I spend time giving back as an active member of Rotary International. I'm a proud father, and my small business is what has enabled me raise my 2 amazing sons! Drumming is one of my life-long hobbies, which has given me the opportunity and privilege of writing, recoding and performing with many bands and musicians over the years. I've always been attracted to anything that allows me to express myself "artistically" and "creatively". Although oil painting on canvas was initially my "artistic escape", I later gravitated to 'stained glass window' design & building. Today, I run a small stained glass studio called Infinity Glassworks nestled next to historic Fort Langley, B.C. Canada.
I'm super passionate about connecting & working with local businesses, organizations and professionals. Be sure to Contact Us if you have any questions, comments or inquires: